The quality trainings we offer in Boulder, Colorado have evolved out of NLP and Ericksonian Hypnosis, and provide transformative possibilities for yourself, your clients, and your community.
Upcoming Trainings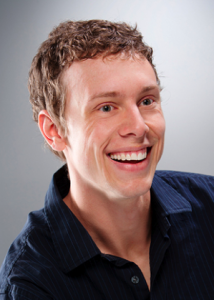 with Mark Andreas
March 14, 2015 in Boulder, CO (Saturday)
Rapid and Effective Change Methods to Enhance your Life. Neuro-Linguistic Programming is a vast field encompassing personal change methods, interpersonal skills, and processes to access human excellence in almost every profession and human activity. Come be a part of this special, 1-day sampler designed to give you a glimpse into some of what NLP can offer you:
Discover the positive purpose of critical internal thoughts.
Dissolve or change unwanted emotions into experiences that work for you.
Explore the fundamental principles of effective brief therapy and change work.
Learn about rapport, nonverbal communication, and how to communicate with influence.
Apply NLP principles to your own life and goals.
with Tamara Andreas
Oct 23-25, 2015 in Boulder, CO (Friday – Sunday)
A gently powerful personal transformation seminar that teaches 3 methods for deep emotional healing and behavior transformation. Many people also find it a direct way to access our spiritual core. You do not need to have spiritual beliefs to benefit — it is experience based rather than belief based. If you've attended once, you're welcome to return for half price. We encourage using this process multiple times for ongoing deepening of the benefits.
Learn More & Register Here >>
with Connirae Andreas
November 14 & 15, 2015 (Sat. & Sun.)
Optional Day 3 on Nov. 16 (Mon.)
A special opportunity to experience a class with Connirae Andreas, learning a new process! Modeled from spiritual teachings into something simple and doable, this method leads to a "reset" of the nervous system, plus the resolution of many issues. Even the really difficult issues that nothing else has worked with often begin responding with this method. Of interest to anyone interested in personal growth, spirituality, NLP, or just a way to deal with stress that actually works.
Wholeness Trainings also scheduled in France,  San Francisco,  DC., Kripalu Institute, MA, Portland, OR, Holland, & Japan, plus available in Online Video. Click here for International Schedule.
with Andrew T. Austin
Check Back for 2016 Boulder CO Dates!
We'll be exploring this fascinating work in different areas of living! Including Andy's latest discoveries and applications.
with Steve Andreas
If you either work with PTSD, or experience it yourself, this workshop is for you! Learn to recognize the different aspects of PTSD — including pieces sometimes overlooked that need to be noticed and worked with for complete resolution. You'll learn specific methods to use in effectively resolving each of the issues that often accompany PTSD. Designed specially for counselors and mental health professionals, we also welcome individuals interested in resolving their own PTSD experiences.
This Training is now Available on Streaming Video! (The live event has already happened in Aug 2013.)